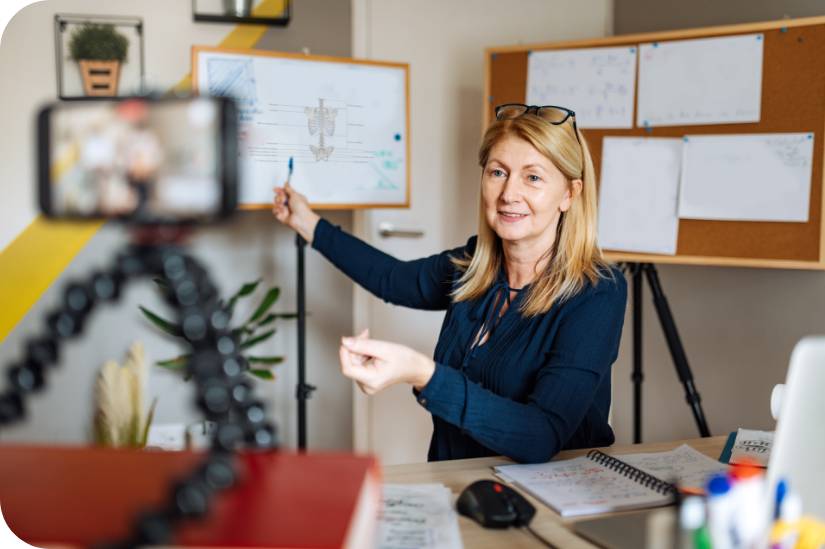 Sign up for Training Today
APT is the leading certification and training company in Arizona

WELCOME TO

Arizona
Provider Training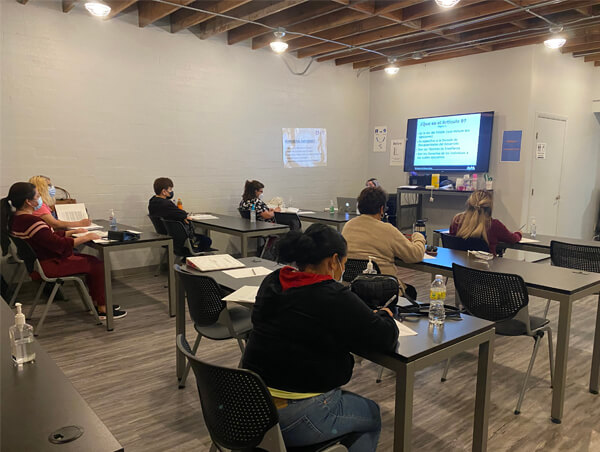 Why use APT?
All of our courses are taught in a hands-on, relaxed atmosphere by experienced training professionals. We are passionate and dedicated to offering the highest quality instruction for caregivers and healthcare professionals in Arizona! Our classes are geared directly toward the knowledge and skills caregivers need to be successful on the job.
learn more about apt
Our Instructors
APT employs instructors with diverse backgrounds in developmental disabilities who have first-hand experience in their fields. Our instructors come from a variety of professional backgrounds including:
Behavioral Health Professionals
College Professors
EMT's
Medical Assistant
Nurses
Seasoned Caregivers
Special Education Teachers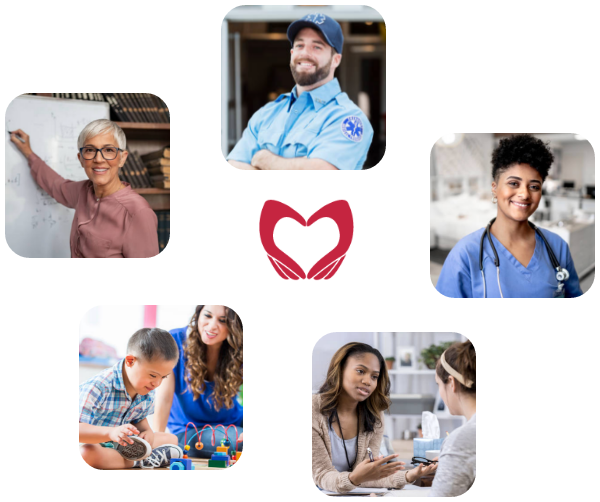 We are a full service
training center offering:
Flexible scheduling to meet your needs
Day, evening, and weekend classes
Onsite and online training available
Classes available in English and Spanish
New courses added continually
Experienced instructors chosen for their knowledge and the ability to teach effectively
6 convenient locations including:Central Phoenix, Chandler, Goodyear, Show Low, Tucson, and Arrowhead
Our Mission
APT's mission is to be the leader in caregiver education by delivering exceptional training, inspiring excellence, positively impacting our community, and transforming lives through education.

What Our Providers Say About Us
The Article 9 training was excellent. The instructor answered all questions, was informative, and made it fun as well. There was a wealth of information that was covered in the three hour course. Location was good and easy to find.

Angela
I have done all my trainings with APT. The classes are fun and I learn so much. So much better than other companies I've used in the past.

Paul Edwards
This was my first class but the instructor was fun and very knowledgeable on the subject. I feel so much more informed how to do my job.

Robin W.
Better application and specific information than I have ever had. The instructor was amazing- and kept people engaged. Best CPR and First Aid class I have ever taken. Thank you, Jason. You are a great instructor!

Ron
The content and presentation was useful, practical, and up-to-date. SUPERIOR training! I learned so much. Congrats on a job well done.

Sue
I attended Article 9 training in Show Low. The trainer was Michelle Hale. She was absolutely awesome! That was THE BEST Arion/DDD/DES training I've had in many years! She clearly explained and answered all my questions. Since I provide care for my grandson, I felt that many of the rules did not really apply but the way Michelle explained them, I have changed my mind...not only how they may pertain to my grandson but in helping to understanding other DDD members and providers as well. Thank you so much!

Jean
I was extremely satisfied with the trainer, Annette, and the class as an overall. Very informative.

Susan
The class was great our instructor was wonderful she explained in a way that we all understand and give us great examples. I had a great experience

Fabiola
Amanda did an amazing job at making this training appropriate to providers we support. I have taken many trainings and I am very impressed.

Mary
My training was interactive, informative, and interesting due to the trainer's approach.

Scott
Recently, my wife and I took Prevention and Support. The instructor was amazing and we really learned a lot. We love taking classes through APT and we are looking forward to taking more!

Kevin
I have taken many CPR classes and Duane is the best CPR instructor I have even had. He made the class interesting with his presentation & stories. He kept me focused on the material & made me feel confident about using life saving skills to help someone. Thank you Duane and APT for such great classes!

Amy
I took an article 9 course on Sunday 9/30 at the central phoenix location. The class and instructor were both great! I have enjoyed getting all my certifications with APT. After moving here from Ohio and having to obtain new and different certifications and also renew older ones, APT made it all such an easy process and really took the stress out of it for me. I will absolutely be a returning customer with any certifications I need in the future! Thanks APT!

Erica
The Article 9 training was excellent. The instructor answered all questions, was informative, and made it fun as well. There was a wealth of information that was covered in the three hour course. Location was good and easy to find.

Angela